Cosmetic dentistry has never been more popular. The majority of Texans rely on teeth whitening, shaping, and orthodontics to keep their smiles looking their best. Before selecting a cosmetic dentistry service, contact Lovett Dental Conroe in Texas. Your new smile is waiting for you!
Teeth Whitening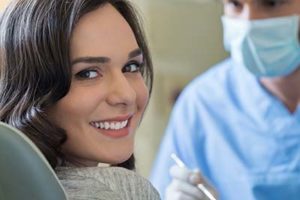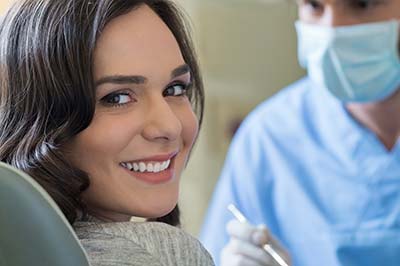 As we age, our teeth tend to become discolored or stained. While there are over-the-counter treatment options for whitening your teeth, they don't work as well as what you'll experience from cosmetic dentistry at Lovett Dental Conroe. We'll build a custom mouthpiece for you to ensure that the proper amount of whitening agent covers your teeth. Teeth whitening services typically take two to four weeks.
What Are Veneers?
Dental veneers are customized shells that your cosmetic dentist places over the front of your teeth. Typically manufactured from porcelain, veneers completely change the color and shape of your teeth. They last longer than other materials and are a good choice for those who have major issues with the appearance of their smiles. Veneers improve the look of teeth that: 
Feature large spaces between them

Include chips or noticeable cracks

Are heavily stained

Are a bit crooked

Have a poor shape
Tooth Bonding
Cosmetic dentists use bonding to improve the shape, condition, and overall look of your teeth. Bonding repairs:
Chips

Breaks

Cracks

Stains

Cavities
Dentists also use bonding materials to protect an exposed root. It is a product that blends in with the natural part of your tooth. Bonding materials are sturdy, and while they will last for several years, they may break down a bit more quickly than other materials. If you need bonding for cosmetic purposes, then you can have this type of procedure done in just one visit.
Crowns
You may not think of dental crowns as being cosmetic. However, a cosmetic dentist uses them frequently to cover teeth that have undergone a root canal or teeth that are too broken for a cavity, but crowns cover discolored teeth, protect a weak tooth, or cover a dental implant. In most cases, dentists make them from porcelain, which means that they will feel and act like your natural tooth.
Braces
We usually see braces on the teeth of teenagers, so you may not consider them for yourself, but if your smile includes teeth that are overly crowded or crooked, you may want to get them. Dental braces also make your mouth healthier in general since they improve an irregular bite and resolve jaw joint disorders as well as correct jaw positioning. Braces add pressure to teeth to change where they are spaced inside your mouth.
Most people wind up wearing them for a few months, but if your teeth need a lot of pressure to move, you may have them for a year or more. There is some monthly discomfort with braces because your orthodontist will need to change the pressure to move your teeth. You'll be able to manage the discomfort. It only lasts for a day or two, and an over-the-counter pain reliever can help.
Cosmetic Dentistry
Dental implants can be expensive because the procedure for placing them is lengthy. However, they are a great way to improve the look of your smile. You'll want to consider implants if you're facing the possibility of getting dentures or a bridge. Implants look and feel like natural teeth. Once healed and in place, you don't have to worry about avoiding any type of food.
Get the Smile You Want at Lovett Dental Conroe
When it comes to your smile, it's important to turn to an experienced cosmetic dentist. For top cosmetic dentistry in Conroe, Texas, come see us at Lovett Dental. We use the latest cosmetic technology, and our office hours are flexible to fit into your schedule. At Lovett Dental Conroe, we specialize in all types of dentistry including:
For all your dentistry needs, please contact Lovett Dental Conroe online, or call us at 936-760-2400 to make an appointment today.