At Lovett Dental Conroe, we provide general dentistry, emergency dentistry, and cosmetic dentistry. Orthodontics is a type of specialty dentistry that focuses on the alignment of the jaw, the teeth, and the mouth. If you have alignment issues, this can make it harder for you to take care of your teeth and be proud of your smile. Take a look at some of the helpful information below about how an orthodontist from our team can help you. Our team offers various specialty dental services and can guide you through how orthodontic treatment might be right for you.
What Are the Benefits of Orthodontics?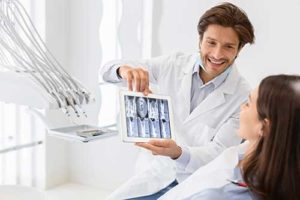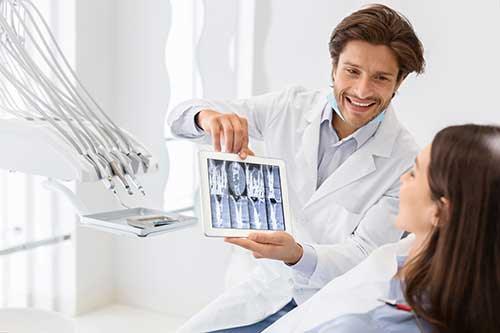 When someone visits us, we want to make sure that they understand their oral health treatment benefits. Some of the benefits that an orthodontist from our team can provide you include:
By improving your teeth and jaw alignment, we will improve the aesthetic appearance of your smile, which in turn can improve your self-confidence and self-esteem.
When we shift your teeth into the proper locations, this makes them easier to take care of and lowers the risk of gum disease or the buildup of plaque and tartar.
Proper orthodontic care can reduce the chances of developing oral decay and other jaw problems that can damage otherwise healthy teeth.
Orthodontics can alleviate stress on your muscles, reducing neck pain, shoulder pain, back pain, and headaches.
We keep a close eye on our patients to identify issues as early as possible for all of these reasons. Often, it's young people who most need orthodontics to ensure their teeth develop properly. However, it's very common for adults to develop alignment issues as well. Fortunately, the team at Lovett Dental Conroe has experience treating families and individuals in need of orthodontic care.
The Importance of Identifying Alignment Issues Early
When people think about orthodontics, they often think about children and teenagers. It is true that we commonly provide orthodontics to teenagers. However, some of the risks of not correcting bite and alignment issues include:
Tooth decay might become more common, potentially leading to tooth loss.
Gum disease might also develop, which might spread to the roots of the teeth.
This can have severe impacts on speech, eating, and chewing.
The enamel of the teeth might become worn down.
Jaw problems could develop, which may make headaches more common.
For all of these reasons, we customize treatment plans to meet the individual needs of our patients at our family dentistry. So count on us to help you with all of your orthodontic services.
Do Braces Hurt?
One of the most common concerns that we hear from our patients involves discomfort related to braces. Dental braces may indeed feel uncomfortable at first. But, on the other hand, this discomfort is going to fade relatively quickly. It's also important to remember that dental technology has advanced greatly since the mental braces of old. With clear aligner trays and nearly unnoticeable braces like Invisalign, individuals have more options and more comfort.
First, everyone needs to know that getting braces put on does not hurt. When we put braces on your teeth, we are going to thread a wire through the brackets. Then, we are going to tighten the wire, applying pressure to the surfaces of the teeth. It is this pressure that leads to mild discomfort related to braces. However, this discomfort is only going to last for a day or two. Therefore, you may need to eat a soft diet for the first couple of days with braces. Eventually, your diet will widen; however, you need to avoid hard and sticky food, damaging your teeth and the braces.
Rely on Lovett Dental Conroe for Orthodontic Treatment
Braces are only one of the many orthodontic treatments that we provide at Lovett Dental Conroe. If you are looking for help with orthodontics, then we're here to help you. Our oral health professionals will work with you personally to ensure that all of your needs are met. Aside from orthodontic treatment, we offer several specialty dental services for the entire family, such as:
Call our team today at 936-760-2400 to make an appointment.