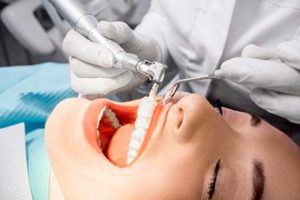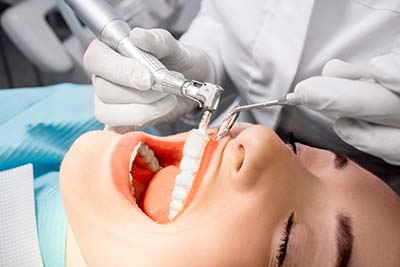 As one of the most crucial and visible parts of your body, your teeth need the same kind of consideration as the rest of you; namely, they need a healthy dental routine and regular checkups. While many may feel confident in their current dental hygiene regiment, it's always nice to learn about new equipment to keep your teeth healthy. Let's go over some ways to keep your teeth clean both on your own and with the help of professionals like us at Lovett Dental Conroe so you can do just that. The end result will be a brighter, cleaner smile in almost every way.
Professional Teeth Cleaning in Conroe
Teeth cleaning and dental exams are what we do best at Lovett Dental Conroe. We can be an instrumental part of good oral hygiene for you and your entire family at any stage. Thanks to our highly trained staff and state-of-the-art equipment, we have the best solutions to your tooth issues as well as effective means of regular cleaning. From cleaning with our specialized brushes, tooth and gum checks, cavity drilling, and everything in between, we have you covered. Our clinic offers a ton of different services beyond general dentistry and cleaning services, those including:
Benefits of Teeth Cleaning
Regular brushing, teeth cleaning and dental exams keep your teeth looking and feeling good. Teeth that are properly cleaned remain strong and functional well into old age with few to no problems. Teeth and tongue cleaning also makes for fresher breath, something no one will complain about to your face. Additionally, not treating your teeth well is always bad and can have dire consequences if you don't seek help.
Preventing tooth problems in the early stages through staying up to date on your care is crucial for your overall health as well. It's actually possible for tooth decay and related issues to cause problems like heart attacks and strokes if you're not careful, making the need to keep things clean all the more important.
Home Teeth Cleaning
It's important to practice good habits at home for teeth cleaning. Most people are already familiar with the tried and true brushing and flossing one to two times a day. These are great ways to maintain the health of your teeth but they aren't where things should end for many. In addition to this, employing devices like water picks to clean out hard to reach areas of your mouth can be a smart way to prevent decay. The same goes for orthodontist-certified mouthwashes and other items. Taking your toothpaste up a notch is also good.
Lovett Dental Conroe can also assist you in your home health by supplying you with fitted nightguards. These liner-like devices slip over your teeth while you sleep and prevent you from grinding your teeth at night, stopping the destruction of enamel and the wearing down of the teeth so you have something to brush once morning comes.
Contact Us at Lovett Dental Conroe
Teeth cleaning and dental exams are a crucial part of overall health and involve many things both at home and at the dentist's office. If you're on the prowl for someone who can handle all your teeth cleaning  and dental concerns in Conroe Texas, contact Lovett Dental Conroe. Call today at 936-760-2400 to schedule an appointment.