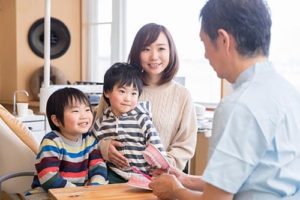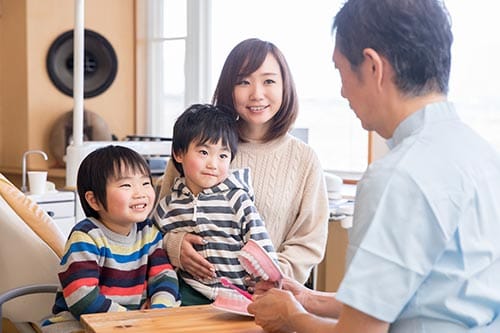 Learning positive oral health habits at an early age is key in maintaining overall good health. But it can be a challenge for families to get the dental care they need because family members are at different development stages. This is why it's so important to find a family dentist who can not only meet your family's current needs but grow with you so that future needs are met as well. Our family dentistry practice at Lovett Dental Conroe is ready to help. Our team can meet everyone's dental needs in your family, no matter what type of dental treatment is required. We offer specialty dentistry care as well as general, emergency, and cosmetic dental services. From your child's first visit to orthodontic work and implant-supported dentures, we know what it means to provide great care for every patient that comes to our general dentistry practice.
When to Begin Pediatric Dental Care
It's rarely too early to get your young child used to go to a family dental practice for routine care. Even when your child only has a few teeth, your child can start seeing a dentist check out their oral health. Most children go to their first dental appointment by one year of age, but you can bring your child in even earlier if they have some teeth or seem to have some oral health issues.
There are practical benefits to exposing small children to a pediatric dentist's office early. When a trip to the dentist becomes a regular event, something casual and familiar, then anxiety is reduced. Children don't fear the dentist, and they are more likely to develop the good habits they need to prevent issues from arising.
The Ease of Family Dentistry
When you work with family dentistry services, everyone in your family can get the dental care they need in the same place. The benefits of family dentistry services include:
Easier scheduling for everyone in the family
Children can see you go to the dentist
You set an example for your child
The whole family gets to know dental practice better.
You will teach your children not to be afraid of the dentist when you bring them in early for appointments. Schedule a dental exam for you and your child, making it easier to make it to appointments. Similarly, as children grow, their needs change. Many adolescents and pre-adolescents experience alignment issues as their permanent teeth come in, and wisdom teeth present themselves. Our team can meet those needs for teens and be alongside them as they go through getting braces.
Specialty Dentistry Services
Beyond routine teeth cleaning, our office provides services to give you the smile you want. It's not just young people who benefit from orthodontics. Many adults find they can address misaligned teeth through braces or clear aligners. Adults also have more years exposed to food and drink that can discolor teeth. While teeth whitening can help address this, sometimes dental veneers are the best route. Your dentist can consult with you to determine what would work best for your family.
We work hard to give you a smile you deserve to feel confident. Dental veneers can be used when you seek a brighter smile, and traditional whitening methods have not worked.
If You Have Missing Teeth
When you have a tooth or several teeth missing in your mouth, it may be difficult for you to chew food. If you are looking for a permanent solution to missing teeth, we provide dental implants to give you natural-looking teeth. When you need a full set of dentures, you can get implant-supported dentures not to have to rely on dental adhesives to keep your dentures in your mouth. Traditional dentures and dental crowns and bridges are also offered in our Conroe, Texas family dental practice if necessary.
When You Have a Dental Emergency
If you have a dental emergency and need emergency dental services, Lovett Dental Conroe is ready to help. We understand that a dental emergency can cause significant pain and that you will need to get dental care with minimal notice. If you have pain in one of your teeth and you need emergency dental care, we do our best to give you the dental treatment you need to eliminate your pain and repair the problem. Dental emergencies can occur anytime, and we do everything we can to support your dental care needs when you have an emergency.
Learn More About Family Dental Care at Lovett Dental Conroe
When you haven't been to the dentist in some time, schedule an exam with Lovett Dental Conroe. Contact our office at 936-760-2400 and set up your appointment. If you are a new patient to the office, be ready to provide any information about dental insurance to make your first visit easier. You should be seeing the dentist twice a year for routine cleanings. If you have a dental emergency, call us right away, and we will get you in to see the dentist to deal with your problem.