Tooth bonding is the bonding of teeth with resin to create a complete set of teeth. It is a safe and gentle dental procedure that applies to both the front and the back of your teeth. It can reduce or eliminate scars and creates a color that closely matches the teeth. Tooth bonding has become one of the most popular dental treatments in cosmetic dentistry. It usually involves a dental technician, who applies a mixture of tooth-colored resin to the enamel—a few tries to get the mixture to adhere to the tooth until it shows the right color. You may be in and out of the dentist's office in just minutes with this procedure. The benefit of this method is that it will last for years and requires very little upkeep.
Tooth bonding doesn't smell much, and it is non-invasive, so it does not hurt. Dentists know that tooth bonding can improve the appearance of the smile of patients with certain types of cosmetic dental problems. Many beauty and dental retailers have begun to sell tooth bonding systems and are offering these procedures to achieve the dramatic cosmetic results they want. However, results will vary, and getting customized bonding performed by a dental professional is more likely to benefit you. These bonds are not dental veneers, and they are not replacements for dentures or fillers, but it might just give you the confidence to express those pearly whites once again.
What Are the Risks of Tooth Bonding?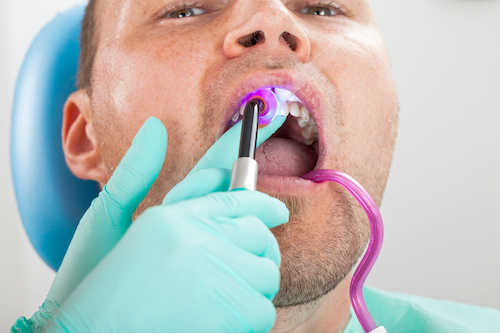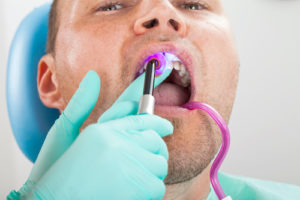 The longer your teeth are damaged, and the worse any existing problems, the more infection, decay, and fungal decay increases. The more damage you have, the greater the chance of gum disease getting in the gums and infecting your surrounding healthy teeth. Tooth bonding is not a permanent solution.
Are There Any Risks to Tooth Bonding?
These infections can spread and increase the risk of spreading to the surrounding teeth. When using composite dental materials, keep in mind that the composite resin used with this procedure isn't as strong as your natural teeth. Bonding materials are usually safe to use in dentures and other dental bonding services.
A tooth bonding can last 4 to 8 years on average, depending on tooth location and patient's bite and eating and chewing habits. This information may be useful for trying to reduce oral trauma associated with eating and chewing foods.
Which is Better, Bonding or Veneers?
As a general rule, the better a tooth looks, the more money a patient will spend on porcelain bonding. In some cases, in a poor-quality porcelain veneer, some moisture usually presents in the veneer can affect the bonding. Tooth enamel is very porous and thin, which means that when water is applied to enamel, it can cause relatively small amounts of dry material to form around the teeth, causing some breaking.
Often, tooth bonding treatments are the only option when the smaller portion of the tooth needs restoration. However, when the area is larger, bonding treatments might not yield results that are as good or as long-lasting as dental veneers.
Who Should Use Dental Bonding?
Tooth bonding techniques are best-suited to repair small tooth defects or to replenish the surrounding exterior of the tooth's surface. The great thing about dental bonding is that it is a temporary tooth fix. If you have small dental blemishes or small cosmetic cracks in your teeth, you should look into tooth bonding. If you are a patient with more urgent, pressing dental issues or dealing with pain in your teeth, or chronic tooth decay, longer-term solutions might be a better choice. Your procedure at Lovett Dental Conroe might require a more robust solution than what tooth bonding can provide so reach out today to learn more at 936.274.1925.