Everyone needs to make sure that they take care of their oral health. At Lovett Dental Conroe, we strive to provide comprehensive oral health treatment services. We encourage everyone to visit us for regular cleaning; however, we understand that there are issues that may come up in between these treatment visits at our locations. One of the problems that we might address involves ridge augmentation procedures. Everyone needs to understand why we might recommend this treatment, its benefits, and other treatments that might follow this.
The Goal of a Ridge Augmentation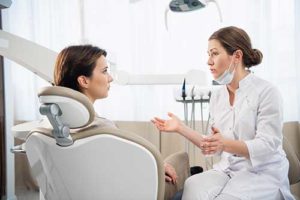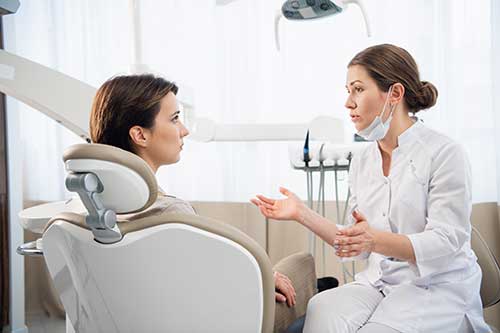 The goal of ridge augmentation is to improve the natural contour of the mouth. To adequately take care of your teeth, you need to have access to a smooth surface that is free of peaks and valleys. If your mouth's alignment is off, then this could make it easier for food particles to get trapped, leading to tooth decay.
During this procedure, a trained oral health professional will take a close look at your job. Then, he or she is going to develop a treatment plan for addressing these issues. Finally, soft tissue or hard bone tissue will be added to this gap to smooth it out. This will make it easier for you to take care of your mouth through our vast array of dental services.
Ridge Augmentation Surgery
If our experienced dentists at Lovett Dental Conroe recommend a ridge augmentation procedure, there are several benefits that this procedure will provide. Some of the benefits include:
We will make sure that your gums and jaw do not haphazardly heal, ensuring that any irregularities in your mouth are addressed.
We can reduce the chances of oral decay in the future, which might otherwise lead to cavities, root canal issues, and oral infections.
We could prevent your jaw bone from becoming indented, which might occur if you had a tooth extraction performed recently.
If you want to have dental implant services to replace a missing tooth, then you might require this procedure. Often, this procedure is used in conjunction with a dental bone graft as well.
A Ridge Augmentation Procedure Might Be Tied to a Dental Bone Graft
A dental bone graft is usually recommended to address deficits in your jaw. According to medical studies, some of the reasons why you might require a dental bone graft include:
You suffered a traumatic accident recently, which led to one or more teeth being knocked out.
You might have undergone the surgical removal of a benign lesion in your mouth.
You might suffer from a congenital abnormality that impacts the shape of your jaw.
You might have undergone a tooth extraction recently.
We might have to drain an abscess from your mouth recently.
A dental bone graft is used to replace missing bone tissue in your job. Then, we might follow this up with ridge augmentation services to ensure that the contour of your jaw has been completely healed. Finally, with enough support, we might be able to place a dental implant in your mouth to replace one or more missing teeth. Count on our experienced team to be with you every step of the way.
Contact The Oral Health Professionals at Lovett Dental Conroe
At Lovett Dental Conroe, we always place the needs of our individuals and families ahead of our own. If you are looking for ridge augmentation services, then we are here to help you. Our goal is to provide you with a comprehensive treatment strategy, including emergency dental services, specifically customized, to meet your needs. Whether for yourself or your family, we can help maintain and improve your oral health. Give us a call today at 936-760-2400 to make an appointment with our professionals.